I watched every movie on the 366 Weird Movies List between December 2019 and December 2020, and what did it get me?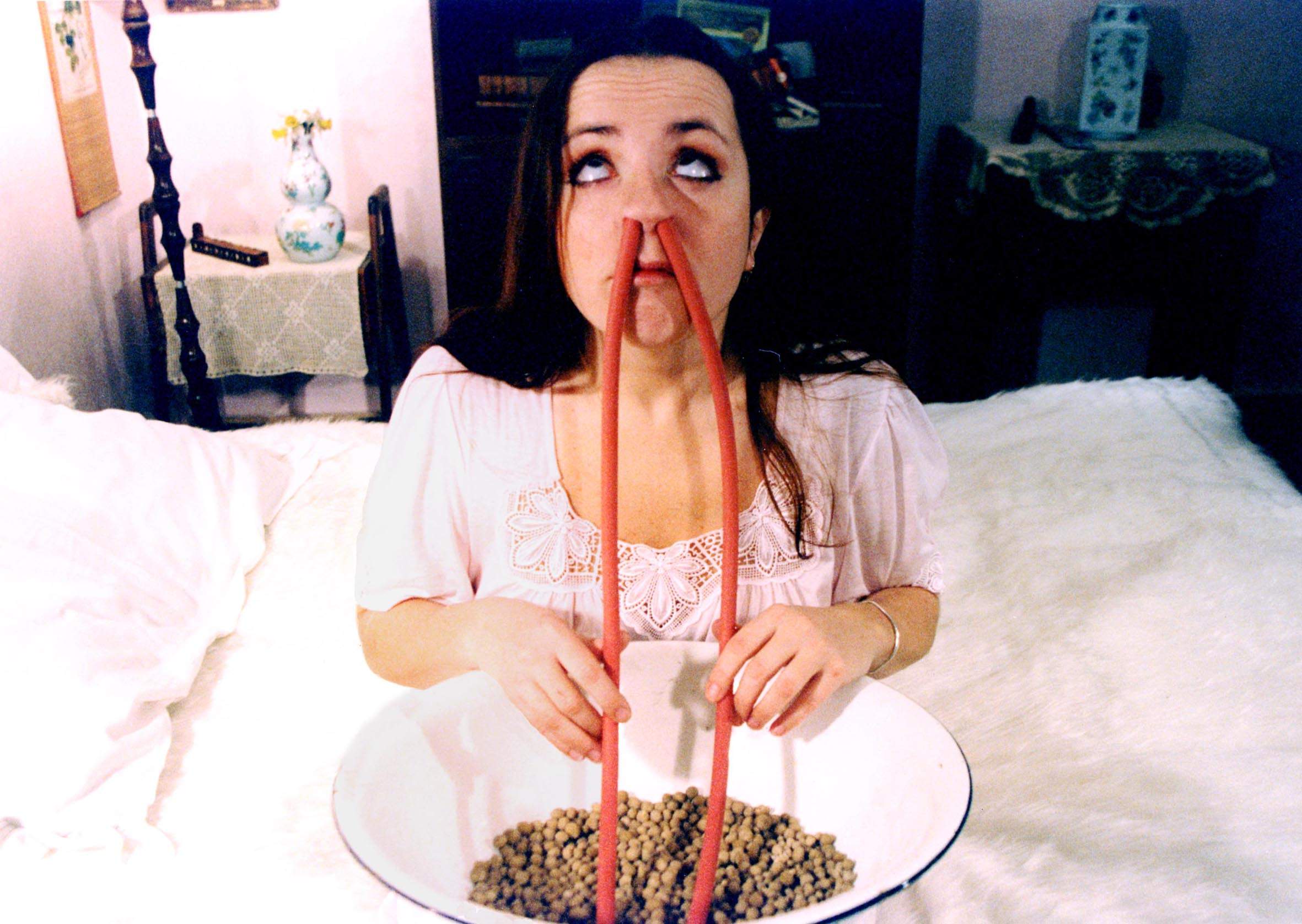 Well, I learned a lot.
I learned a lot about movies in general—what makes them good or bad or different from one another. I watched movies from every era of filmmaking and saw how the medium progressed. I learned about artistic movements I'd never heard of (like the amazing Czech New Wave). I discovered new beloved directors (like Jan Švankmajer) and had an excuse to revisit old ones (like Jean-Pierre Jeunet). I watched classics I never thought I'd sit through (the original Solaris comes to mind). And I've exposed myself to a lot of storylines in a very brief time, which was one of my goals with/excuses for this project.
I learned how to judge a movie by its own criteria. And I learned, or rather reified, what I love, like, and can tolerate in a movie and that I dislike a lot of "good" movies and thoroughly enjoy a lot of "bad" ones. I discovered that weird movies can be boring, that they often have a limited number of elements in common just like any other genre. For the weirds, it's mostly little people, dreams, drugs, mental illness, and penises. To back up, speedbump style, over the penises, it was the almost always ill-informed depictions of mental illness that irked me most, for publicly known personal reasons. Although, there were a few mind-blowing, heart-rending times when they got it right, or close to.
All of these things were foreseeable, really. But I also gained something completely unexpected from this project—comfort. During this fucked up year, so full of tragedy and anxiety, stuck at home with my family in close quarters, I always had something to look forward to. I didn't even have to choose what to watch, I just had to ask, "What's next on the list?"
It was like having a film curator hand me treasure day after day. Not every film was to my taste, certainly, but even the incredibly boring Soviet art films and the annoying zany 60s movies had some kind of value. To be honest, the only ones I hated (read: became violently irritated with) were all children's movies. Ugh!
So, I will miss the List. I will miss hunting down titles on popular and obscure streaming services and in the second floor hinterlands of Tucson's insanely well-stocked video store, Casa Video. (Well-stocked if you're looking for hard-to-find, at least.) I will miss the anticipation and delight.
And yes, the website (366weirdmovies.com) continues and there are all of the apocryphal titles for when I need a fix, but it won't be the same. This was the kind of thing you can only do once.
I'm glad I did it. I'll go back again to many of these films. And some of them will be favorites for a long time to come.
To cap it off, here are the 42 movies from the 366 Weird Movies List I rated above 4 stars, mostly at 4.5. If I included all of the 4 star titles, there would be 136 more! These are not in order of preference.
Being John Malkovich (1999)
Hedwig and the Angry Inch (2001)
Pink Floyd: The Wall (1982)
Destino (2003)
It's Such a Beautiful Day (2011)
Swiss Army Man (2016)
Fight Club (1999)
The Taste of Tea (2004)
Crime Wave (1985)
Survive Style 5+ (2004)
The Blood of a Poet (1932)
Funeral Parade of Roses (1969)
Save the Green Planet! (2003)
Braindead (Dead Alive) (1992)
Freaks (1932)
Dementia (1955)
Belladonna of Sadness (1973)
Hour of the Wolf (1968)
Conspirators of Pleasure (1996)
Wild at Heart (1990)
The Apple (1980)
The Double (2013)
Sin City (2005)
Mr. Nobody (2009)
Upstream Color (2013)
Videodrome (1983)
John Dies at the End (2012)
Repo Man (1984)
Holy Motors (2012)
Institute Benjamenta (1995)
Beasts of the Southern Wild (2012)
The American Astronaut (2001)
Mulholland Drive (2001)
Idiots and Angels (2008)
Black Swan (2010)
The Pillow Book (1996)
Dead Man (1995)
Brazil (1985)
Antichrist (2009)
Barton Fink (1991)
Eternal Sunshine of the Spotless Mind (2004)
Delicatessen (1991)